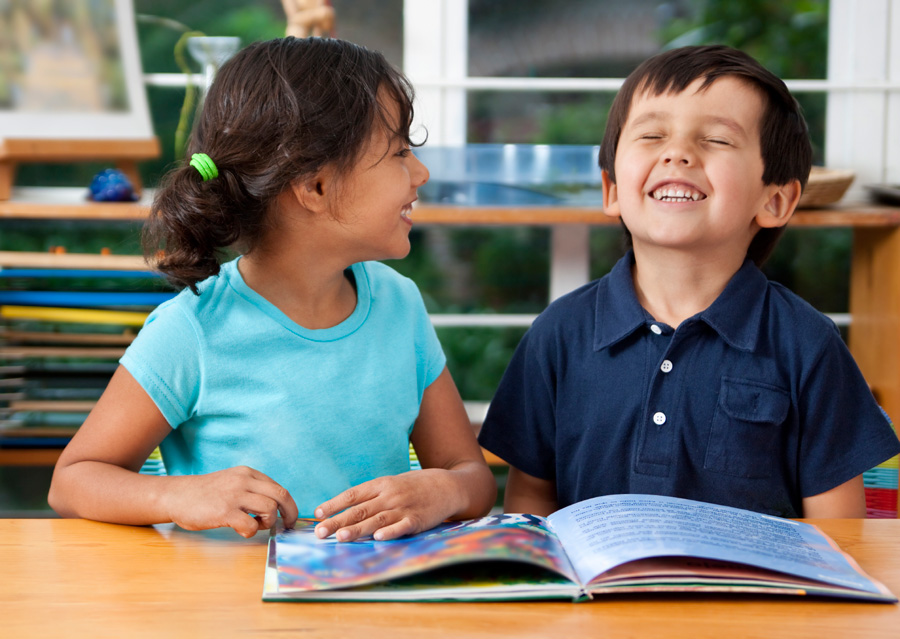 In our fast-moving, media-saturated world, reading with our children and talking with them about what matters is more important than ever before. Reading fluency, comprehension, and ability to relate the ideas in a story to yourself and the wider world are the building blocks of imagination, empathy, critical thinking, and creativity—all crucial qualities for success today.
The goal of Conversational Reading is to promote thinking and reflection. Unlike standard question-and-answers, the questions in Conversational Reading are meant to jumpstart a conversation and are not end points in themselves, but the beginning of new comprehension and curiosity; it's less about what you know and more about what you think.

How Conversational Reading is different:
It encourages reading for meaning
It promotes thinking, reflection, and self-discovery
It stirs the imagination and encourages richer, more satisfying conversations
It helps build language, comprehension, and the ability to focus
It helps children grow healthy and resilient minds
It sparks curiosity, and fosters creative, emotionally intelligent adults
It's a give and take that sparks closeness, understanding, and respect between parents and children
Reading & Talking About What You Read
Talk is essential and the more meaningful the better. Talking to children about what matters, inside a story or outside a story, gives them the language they need to shape their thinking—it teaches them how to think. As E.M. Forster said, "How can I know what I think till I see what I say?"
What's more, talking about stories teaches children to read deeply, and that gives them the ability to better understand themselves and find their place in the world. Stories are how children try the world on for size, see who they are at a moment in time, and see who they might become.
Through Conversational Reading, you can help your child discover who he is.