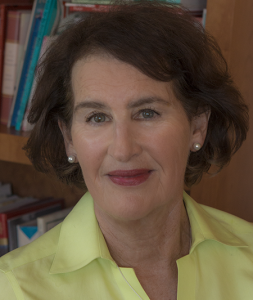 DIANE W. FRANKENSTEIN
Diane W. Frankenstein, a pioneer in children's literacy, knows that inside every child lies a curious mind waiting to be awakened. To help parents and educators do that, she created the Conversational Reading method, which she has taught all across the U.S., in Europe, and Asia. In her book Reading Together (Penguin/Perigee), she introduces Conversational Reading, a simple yet elegant approach that holds ;the key to the magic of literary—and to nurturing a lifelong love of learning.
Diane is an award-winning author, sought-after speaker, and strategic literacy consultant. She holds a Master's Degree in Children's Literature and Language Arts and has, since 1989, specialized in early childhood education and literacy training for all ages.
Much of Diane's work focuses on individual and family strategic literacy consulting, teaching adults and children how to get more from what they read—and how stories help them better understand themselves. She also works with schools, libraries, nonprofit groups, and a variety of literacy organizations, providing the tools, resources, and knowledge to help children acquire strong fluency and comprehension skills.
She lives in San Francisco with her husband. They have 2 adult sons, a grandson, and another grandson on the way.
How Conversational Reading Was Born
Early on in her work with parents and educators, Diane realized that many reading programs were failing. She saw that students were struggling to learn to read or that, even if they could read well, they didn't understand and weren't able to make connections between ideas—skills she knew to be foundational to children's success.
She set out to answer the questions, "What makes a good reader?" and "How can we get children to connect the stories they read with other ideas and experiences?" The answer came through her work with parents and educators, and the feedback she heard from them again and again: the process of creating curious thinkers began with conversation.

Parental involvement was another critical component to deeper understanding and more meaningful conversations. Soon, what began as a literacy program grew into a parenting program as well, designed to nurture and deepen the bond between parent and child while taking reading skills and comprehension to a higher level.
Conversational Reading promotes a different conversational experience from the standard Q&A parents and educators are taught, one in which the questions encourage kids to become involved in the story, through thinking and speculation. From their involvement in the story comes their capacity for empathy, compassion, and perspective.