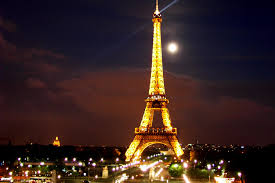 The recent attack by terrorists on the people of Paris was an act of brutality. The attack was an act of inhumanity; The following story is one man's response to the atrocity— his music was his effort to help restore humanity, those qualities that make us human, mortality, compassion, and kindness.
In an extraordinary gesture, a Parisian man rode his bike to the Bataclan Concert Hall, one of the attack sites, with his mobile piano in tow. He then proceeded to play John Lenon's Imagine on the piano for all those gathered. After the performance, he broke down and left without uttering a word.
Telling stories are what make us human, it is how we make sense of the world, sharping our beliefs and our ethics. No story can take away the pain we feel, but it can offer a catharsis, something we are all in great need of in this troubling time
Stories are one of the ways we get to know people who are just like as and at the same time, very different. They are windows on the world and by inviting us into the lives of others; they promote tolerance and build bridges of understanding. The recent tragedy in Paris tests our tolerance and challenges us to hang on to our humanity. Fear and rage are powerful emotions and they make it difficult to think clearly.
Along with the French people, the world feels deeply sad about the terrorist attack. In times such as these, it is important to tightly cling to what makes us human.
.